Space Trivia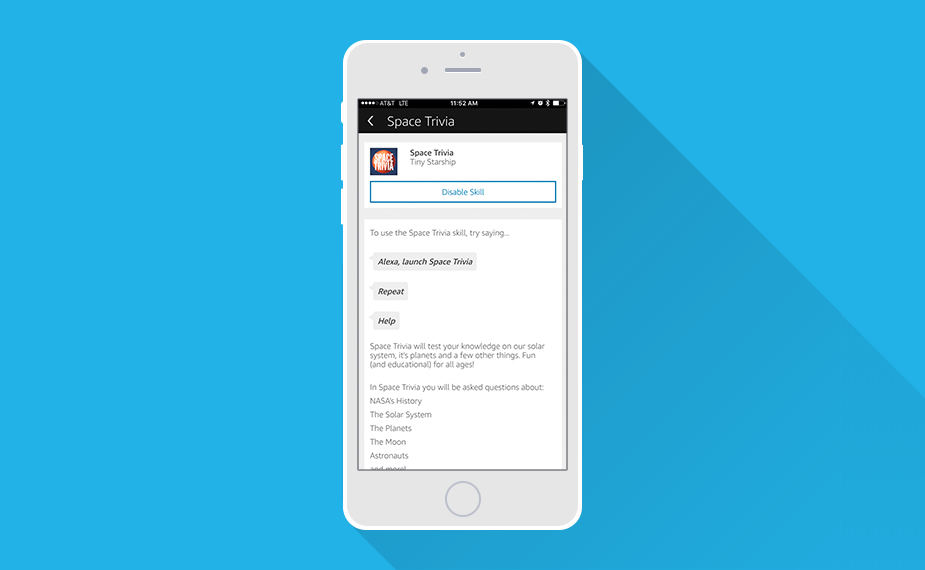 Who was the first man in space?
Space Triva is a free game developed for the Amazon Echo. Space Trivia will test your knowledge on our solar system, it's planets and a few other things. Fun (and educational) for all ages!

In Space Trivia you will be asked questions about: NASA's History, The Solar System, The Planets, The Moon, Astronauts, and more!
To enable the skill:

Open the Alexa app or visit the Alexa Website
Open the left navigation panel, and then select Skills.
Search for Space Trivia
Touch or Click on the Enable button to add the skill.
If you like it, leave a glowing review1